Nicolas confronts the rock face.
With clip board and stopwatch in hand, the mountain commandos' warrant officer, surveys him without a word. A bit like those male ibexes that, from their rocky promontory, look out over climbers and hikers who dare to venture into their domain.
The rock face is straightforward, albeit a little damp. The route doesn't seem that difficult, but Nicolas is tired.
He is already into the 3rd day of the week of selection tests, whose aim is to (hopefully) integrate the mountain commandos of his unit, the 13th Mountain Infantry Battalion. To unite the members of the elite.
Since the beginning of the tests he has only ever slept for three hours straight. The rest of the time, he has recuperated by dozing off between tests.
He got a little "unstuck" in the orientation course of the first night: a badly-memorized, partly forested route, which had to be done without a map and … "obviously without the help of a smartphone! ".
A timed walking race of 8km,with pull-ups, squats, rope climbing, pumps, abs: to pass the first selection. Followed by assault rifle and handgun shooting tests: reconciling speed and accuracy; a general knowledge questionnaire, an obstacle course, a test of aggression ("two years of Krav Maga, should do it"), an infiltration course with heavy bag and another night-time orientation walk, this time to the beacon.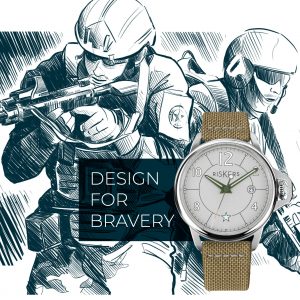 Early this morning, Nico and a handful of candidate-commandos, still competing, covered 1000m of positive elevation – on touring skis, with bag, combat vest and their weapon – to reach the rock face("don't hang back guys! It's a timed trial!").
Once down, they were in for a nasty surprise: they had to put their skis back on and do the  1000m climb all over again and in less than 2 hours. Then back down on the icy spring snow, their thighs burning with lactic acid.
All this under the watchful eye of a commando, on the lookout for the slightest "crack in stamina" …
If Nicolas could have known that one day he would give anything to wear the mountain commandos' badge! He was your typical Burgundian, whose mountain experience was limited to summer hikes in the Mercantour and Vercors with his mother and two sisters, and snowboard-Caïpirinha weekends with college friends. Three years ago, at the age of twenty, he had confidently left to join the Chambéry battalion. Why the Mountain Troops? No doubt for its mythical status and probably to test himself. Why the mountain commandos? Because they are the grail. The ultimate in physical and psychological demands, with complex and exciting missions, taking them from Greenland to the Sahel. "Mountain Commandos are tanned all year round!"
But first, forget the fatigue and climb that face. Show how you can handle with ease the equipment that follows: a sort of makeshift Via Ferrata, made of straps, ropes, caving ladders…that the Mountain Commandos must know how to install on a difficult mountain passage to allow less experienced, "classic" mountain troops to cross… at night.
Nicolas places his two hands on the rock face. His mountain boot is looking for a foot-hold in the granite.
He turns Max, his comrade-insurer.
– "Insurer…ready? »
– "Anytime, Nico."
– Gone! »
The warrant officer smiles slightly and starts his stopwatch. This Nicolas is a good one. He can feel it. He wants him in his commando.
The Troupes de montagne – Ambassadors of our model Chapter 2
Supported Cause – Mutual mountain assistance (Entraide Montagne)