My moment of inspiration
My career had long since been mapped out. My life itself, written in advance. There were no surprises, no room for the unknown. All was pre-packaged.
With a diploma from a prestigious French university in my pocket, I, as a matter of course, join Danone as a product manager. I travel to 26 countries a year to brew, digest and reconstitute a multitude of market data. Once again, there is little room for the unknown: the slightest consumer habit is scanned, expectations mapped, quantified and sequenced.
My analyses and the resulting decisions are then passed on to R&D, to create the food philosopher's stone that transforms consumer desires into actual purchases. I quickly realize that scientists and marketers don't speak the same language. In the interest of bilingualism, as much as out of curiosity, I decide to take a Master's degree in flavours and ingredients.
My career then goes on to working with a food distribution company and a strategy consulting firm. I am fortunate to work for bosses who donate 10% of their income (huge in Retail, where margins are very low!). to charity. I have my first inspirational moment. My first moment of questioning. I looked for answers by handing in my notice and walking alone to Compostela… and get my first answer: from now on, my work must be to serve the poorest in society!On the road to Santiago, I find meaning for my career.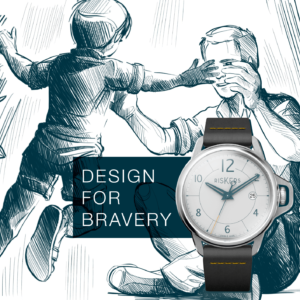 Back at work, I deliver the fruit of my reflection to an ex-partner. Is it chance? He tells me about a dinner, a few days earlier, with the Director General of the NGO "Enfants du Mékong"… someone "fed up with this generation that doesn't want to serve the poor". A meeting is quickly arranged, despite my own project being something quite different: I want to take over a company that reintegrates former prisoners into society. Three times in a row, I refuse the offer of a job from "Enfants du Mékong". The prospect of managing a €9 million communications budget and a team of 10 people, scares me: It is my wife who finally convinces me to take the leap into the unknown. So, I begin a job I feel I haven't chosen… everything is new to me: no market data… no turnover! No quantitative data, only qualitative data!
My first Board of Directors is not of this world.
– What is the NGO's objective for five years' time?
– Answer: "the poor child".
Three times the same question. Three times the same answer. The tone is set and I hang on. After two years as Director of Communications, I am appointed Managing Director; after four years, Chief Executive Officer. I now get it. My priority? The poor child.
Guillaume d'Aboville – Ambassador of our model Chapter 1
Supported Cause : NGO Children of the Mekong